Galápagos: Islands Born of Fire - 10th Anniversary Edition (Hardcover)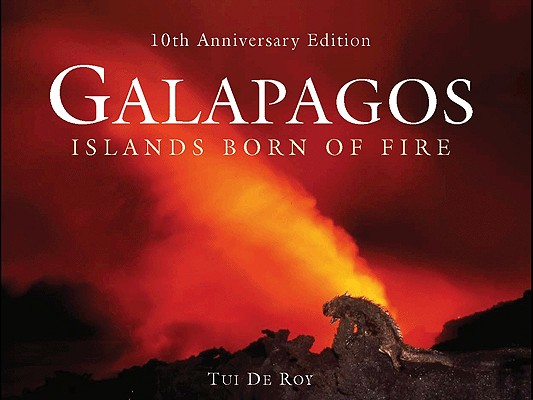 $32.00

At Distributor - We Can Usually Get It in 3-8 Days!
Description
---
Award-winning photographer Tui De Roy's sumptuous look at the Galapagos
Ever since Charles Darwin visited there in 1835, the Galapagos have fascinated us like no other spot on Earth. This richly illustrated book captures the ethereal, haunting quality of the Galapagos and of the birds and animals that make these islands their home. Acclaimed wildlife photographer and writer Tui De Roy has spent her life exploring the Galapagos and recording their secrets. Here, in spectacular full-color images and in her own words, she shares her intimate knowledge of the islands and her deep love and respect for the natural wonders they conceal. De Roy takes readers from vibrant coastlines to sheltered interiors, photographing penguins, turtles, and marine iguanas. She visits active volcanic calderas, where life hangs in the balance each time the volcano remakes itself. De Roy follows the seasons of the giant tortoise, dives into the twilight world of sperm whales and hammerhead sharks, and treads on still-steaming volcanic crust. She also makes an impassioned plea for conservation. This updated tenth-anniversary edition of De Roy's celebrated book offers an unforgettable photographic tour of the Galapagos. Explore with her the incredible diversity of wildlife and habitats that rank these islands among the most fascinating and exotically beautiful places in the world.
Features 245 stunning full-color photographs
Includes De Roy's insightful commentary
Showcases some of the award-winning photographer's finest work
Brings the natural wonders of the Galapagos to life
About the Author
---
Tui De Roy is a world-renowned wildlife photographer, writer, and conservationist who grew up on the Galapagos and returns there frequently today. Her books include Galapagos: Islands Lost in Time; The Andes: As the Condor Flies; and New Zealand: A Natural World Revealed. She lives in New Zealand.