American Indian Lacrosse: Little Brother of War (Paperback)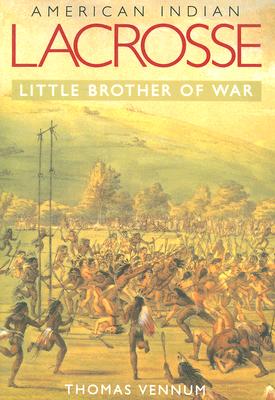 $40.80

At Distributor - We Can Usually Get It in 3-8 Days!
Description
---
To understand the aboriginal roots of lacrosse, one must enter a world of spiritual belief and magic where players sewed inchworms into the innards of lacrosse balls and medicine men gazed at miniature lacrosse sticks to predict future events, where bits of bat wings were twisted into the stick's netting, and where famous players were-and are still-buried with their sticks. Here Thomas Vennum brings this world to life.
About the Author
---
Thomas Vennum, senior ethnomusicologist emeritus at the Center for Folklife Programs and Cultural Studies, Smithsonian Institution, Washington, D.C., is the author of Lacrosse Legends of the First Americans. Retired and living in Tucson, Arizona, he continues research among Indian tribes in Sonora, Mexico, specifically the Seri.