The Loneliest Revolution: A Memoir of Solidarity and Struggle in Iran (Paperback)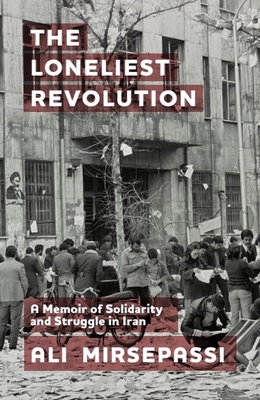 $23.94

At Distributor - We Can Usually Get It in 3-8 Days!
Description
---
In October 1978, a day that started like any other for Ali Mirsepassi - full of anti-Shah protests - ended in near death. He was stabbed and dumped in a ditch on the outskirts of Tehran for having spoken against Khomeini. In this account, Mirsepassi digs up this and other painful memories to ask: How did the Iranian revolutionary movement come to this? How did a people united in solidarity and struggle end up so divided?
In this first-hand account, Mirsepassi deftly weaves together his insights as a sociologist of Iran with his memories of provincial life and radical activism in 1960s and 1970s Iran. Attentive to the everyday struggles Iranians faced as they searched for ways to learn about and make history despite state surveillance and censorship, The Loneliest Revolution revisits questions of leftist failure and Islamist victory and ultimately asks us all to probe the memories, personal and collective, that we leave unspoken.
About the Author
---
Ali Mirsepassi is Albert Gallatin Research Excellence Professor of Middle Eastern and Islamic Studies, New York University. He is Director of Iranian Studies Initiative at NYU. Mirsepassi was a 2007-2009 Carnegie Scholar and is the co-editor, with Arshin Adib-Moghadam, of The Global Middle East, a book series published by the Cambridge University Press. His recent books include, The Discovery of Iran: Taghi Arani, a Radical Cosmopolitan (Stanford University Press, Fall 2021); and Iran's Quiet Revolution: The Downfall of the Pahlavi State (October 2019, Cambridge University Press).