The Theory and Craft of Digital Preservation (Paperback)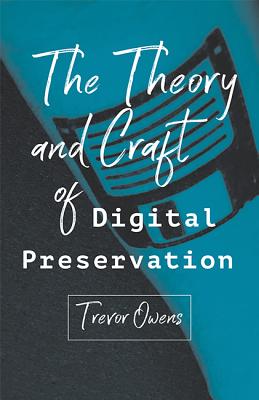 $44.40

At Distributor - We Can Usually Get It in 3-8 Days!
Description
---
Many people believe that what is on the Internet will be around forever. At the same time, warnings of an impending "digital dark age"--where records of the recent past become completely lost or inaccessible--appear with regular frequency in the popular press. It's as if we need a system to safeguard our digital records for future scholars and researchers. Digital preservation experts, however, suggest that this is an illusory dream not worth chasing. Ensuring long-term access to digital information is not that straightforward; it is a complex issue with a significant ethical dimension. It is a vocation.
In The Theory and Craft of Digital Preservation, librarian Trevor Owens establishes a baseline for practice in this field. In the first section of the book, Owens synthesizes work on the history of preservation in a range of areas (archives, manuscripts, recorded sound, etc.) and sets that history in dialogue with work in new media studies, platform studies, and media archeology. In later chapters, Owens builds from this theoretical framework and maps out a more deliberate and intentional approach to digital preservation.
A basic introduction to the issues and practices of digital preservation, the book is anchored in an understanding of the traditions of preservation and the nature of digital objects and media. Based on extensive reading, research, and writing on digital preservation, Owens's work will prove an invaluable reference for archivists, librarians, and museum professionals, as well as scholars and researchers in the digital humanities.
About the Author
---
Trevor Owens, the head of digital content management for library services at the Library of Congress, is an adjunct faculty member at American University and the University of Maryland. He is the author of Designing Online Communities: How Designers, Developers, Community Managers, and Software Structure Discourse and Knowledge Production on the Web.