Maximizing the Impact of Comics in Your Library: Graphic Novels, Manga, and More (Paperback)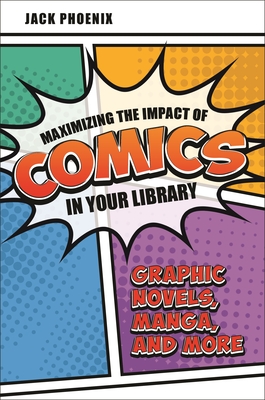 $72.00

At Distributor - We Can Usually Get It in 3-8 Days!
Description
---
This unique guide offers fresh insights on how graphic novels and comics differ from traditional books and require different treatment in the library--from purchasing, shelving, and cataloging to readers' advisory services, programs, and curriculum.
Challenging librarians to rethink some of their traditional practices,
Maximizing the Impact of Comics in Your Library
provides creative and proven solutions for libraries of all types that want to get comics into the hands of fans and promote readership. The author describes how libraries would benefit from an in-house classification system and organization that accounts for both publishers and series. In addition, acquiring comics can often be tricky due to renumbering of series, reboots, shifting creative teams, and more--this book shows you how to work around those obstacles. Shelving and displays that reflect comic readers' browsing habits, creative programs that boost circulation of comics and graphic novels, and how comics can play a vital role in educational institutions are also covered.
About the Author
---
Jack Phoenix is a librarian and writer in the Greater Cleveland area. He has worked in or with public libraries for more than a decade in various capacities. An active member of the American Library Association, the Ohio Library Council, and the Comics Studies Society, he has presented at professional conferences on topics such as comics organization and self-published works in libraries.