Narrative of the Life of Frederick Douglass, an American Slave (Paperback)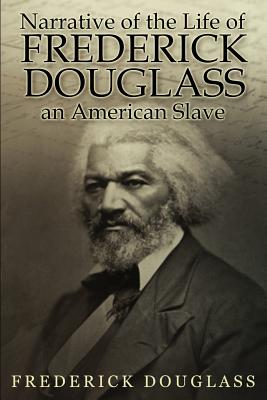 $5.99

At Distributor - We Can Usually Get It in 3-8 Days!
Description
---
Narrative of the Life of Frederick Douglass is an 1845 memoir and treatise on abolition written by famous orator and former slave Frederick Douglass. It is generally held to be the most famous of a number of narratives written by former slaves during the same period. In factual detail, the text describes the events of his life and is considered to be one of the most influential pieces of literature to fuel the abolitionist movement of the early 19th century in the United States. Narrative of the Life of Frederick Douglass encompasses eleven chapters that recount Douglass' life as a slave and his ambition to become a free man. Reactions to the text Narrative of the Life of Frederick Douglass has received many positive reviews, but there was a group of people who opposed Douglass' work. One of his biggest critics, A. C. C. Thompson, was a neighbor of Thomas Auld, who was the master of Douglass for some time. As seen in "Letter from a Slave Holder" by A. C. C. Thompson, found in the Norton Critical Edition of Narrative of the Life of Frederick Douglass, An American Slave, he claimed that the slave he knew was "an unlearned, and rather an ordinary negro." Thompson also was confident that Douglass "was not capable of writing the Narrative." He also refuted the Narrative when Douglass described the various cruel white slave holders that he either knew or knew of. While some may believe that Thompson has a valid argument, Douglass' use of real dates, names, and places cannot be ignored. Another interesting aspect to this topic is that prior to the publication of Narrative of the Life of Frederick Douglass, the public could not fathom how it was possible for a former slave to appear to be so educated. Upon listening to his oratory, many were skeptical of the stories he told. After Douglass' publication, however, the public was very swayed. Many viewed his text as an affirmation of what he spoke of publicly. Also found in The Norton Critical Edition, Margaret Fuller, a very prominent book reviewer and literary critic of that era, had a very positive opinion of Douglass' work. She claimed, "we have never read a narrative] more simple, true, coherent, and warm with genuine feeling." She also described the preface in which two white men wrote on behalf of Douglass, establishing his credibility in the eyes of the public. She also suggested that "every one may read his book and see what a mind might have been stifled in bondage - what a man may be subjected to the insults of spendthrift dandies, or the blows of mercenary brutes, in whom there is no whiteness except of the skin, no humanity in the outward form . . ." Clearly, in the minds of many, Douglass' work in this Narrative was an incredibly influential piece of literature in the anti-slavery movement.
About the Author
---
Frederick Douglass (born Frederick Augustus Washington Bailey, c. February 1818 - February 20, 1895) was an African-American social reformer, orator, writer, and statesman. After escaping from slavery, he became a leader of the abolitionist movement, gaining note for his dazzling oratory and incisive antislavery writing. He stood as a living counter-example to slaveholders' arguments that slaves lacked the intellectual capacity to function as independent American citizens. Many Northerners also found it hard to believe that such a great orator had been a slave. Douglass wrote several autobiographies. He described his experiences as a slave in his 1845 autobiography, Narrative of the Life of Frederick Douglass, an American Slave, which became a bestseller and influential in supporting abolition, as did the second, My Bondage and My Freedom (1855). After the Civil War, Douglass remained an active campaigner against slavery and wrote his last autobiography, Life and Times of Frederick Douglass. First published in 1881 and revised in 1892, three years before his death, it covered events through and after the Civil War. Douglass also actively supported women's suffrage, and held several public offices. Without his approval, Douglass became the first African American nominated for Vice President of the United States as the running mate and Vice Presidential nominee of Victoria Woodhull on the impracticable, small, but far foreseeing Equal Rights Party ticket. A firm believer in the equality of all people, whether black, female, Native American, or recent immigrant, Douglass famously said, "I would unite with anybody to do right and with nobody to do wrong."