1 & 2 Samuel (LifeChange #42) (Paperback)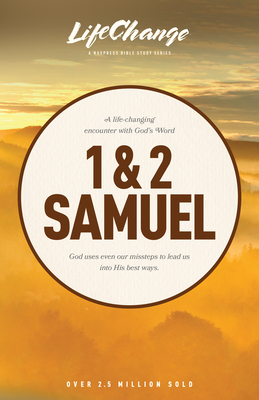 $12.99

At Distributor - We Can Usually Get It in 3-8 Days!
Description
---
Over 3 million LifeChange studies soldGod Begins Something New
Israel wants a king. They want to be a kingdom. For decades God's people had been stuck in cycles of sin and repentance--oppressed by rulers from outside and by sins from within. In 1 & 2 Samuel, God begins to do something new. Starting with Samuel's miraculous birth, continuing with Saul's insecure leadership, and culminating with David's consolidated kingdom, the stories of 1 & 2 Samuel illuminate how God uses even our missteps so He can lead us into His best ways.
LifeChange
LifeChange Bible studies will help you grow in Christlikeness through a life-changing encounter with God's Word. Filled with a wealth of ideas for going deeper so you can return to this study again and again.
Features
Cover the books of 1 & 2 Samuel in 10 lessons
Equip yourself to lead a Bible study
Imagine the Bible's historical world
Study word origins and definitions
Explore thoughtful questions on key themes
Go deeper with optional projects
Add your notes with extra space and wide margins
Find the flexibility to fit the time you have