The Joy of Art: How to Look At, Appreciate, and Talk about Art (Paperback)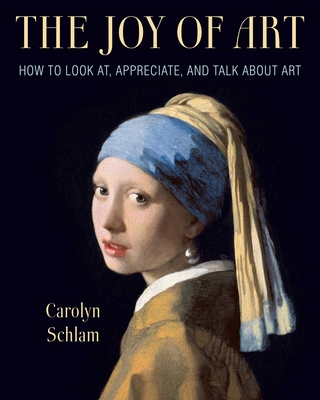 $29.99

Special Order - Arrival Times Vary
Description
---
An Artist's Insights on Art Appreciation
Written by a practicing artist, this book decodes and maps the basic elements of visual art, leading the reader to a greater understanding and appreciation. Not an art history lesson per se, this illustrated guide is rather a tool kit to make the study of art and a visit to the museum truly rewarding. An entertaining and informative read,
The Joy of Art
offers the reader:
A working art vocabulary to help you identify and explain what you're looking at
Answers to many of the questions you may have about visual art in general
A summary of the basic criteria to consider when looking at art
Highlights of the primary art genres and an introduction to the artists who pursued them
Many visual examples of aesthetic considerations and practices
Interesting facts about your favorite artists and clues to why they made the choices they did
A few games to test your new skills
The Joy of Art
contains 150 color photographs and many interesting insights from an artist-author who takes readers behind the curtain and into the studio to uncover what actually goes into making a work of art. If you love art, this book will take your appreciation to a new level. Not only will your enjoyment of art increase, you'll be able to clearly communicate your understanding to others.
About the Author
---
Carolyn Schlam is an award-winning American painter, sculptor, and glass artist born and raised in New York City. She studied painting with Norman Raeben, youngest son of the Yiddish writer Sholem Alecheim, in Carnegie Hall and glassmaking at Urban Glass in Brooklyn. Her website is www.carolynschlam.com. Carolyn is a resident artist at Studio Channel Islands in Camarillo, California.
Praise For…
---
"One way to really know someone's true character is to visit a museum and look at art with them. With Carolyn Schlam's The Joy of Art in hand, you will be led through a joyous discovery of art through the centuries as seen through the eyes and insights of an artist and educator who accumulatively reveals the literal and the mysterious building blocks that make art a viewing pleasure for the eyes and the soul." —Jimmy Wright, artist, National Academician, and president of the Pastel Society of America