Dear Mini: A Graphic Memoir, Book One (Hardcover)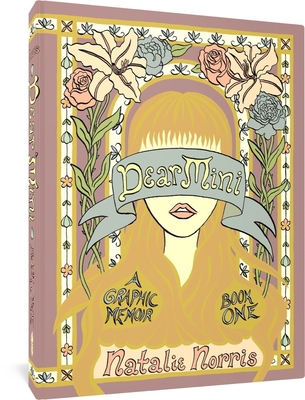 Description
---
A vivid debut graphic memoir of adolescent resiliency.
This debut graphic memoir (the first of two books, with Book Two coming in 2025) is a bittersweet coming of age story that chronicles the author's teenage experiences with sexual assault, PTSD, and resiliency.
Dear Mini
is not a cautionary tale; rather, it is a vivid (at turns hilariously and uncomfortably so) depiction of adolescent agency in the face of trauma, tracing Norris's journey from wayward wild-child to resilient adult who has harnessed her voice after almost a decade of silence.
Told in the form of an illustrated letter to an old friend, Dear Mini recounts the author's experience going abroad to attend a language immersion program in France after her sophomore year of high school. She meets Mini, an Austrian student who shares her predilection for illicit adventure, and the two quickly form a bond that they expect to last well after they go their separate ways. But when Natalie visits Mini ten months after their last face-to-face, something has changed. Their nocturnal exploits veer head-on into disaster. Norris's spirited and free-flowing page designs and full color cartooning bring her frank voice and personality to life, making Dear Mini one of the most compelling graphic memoir debuts of 2023.
About the Author
---
Natalie Norris is a cartoonist, teacher, and comics librarian. She has taught and lectured about depicting trauma in graphic memoirs at the 2020 Graphic Medicine Conference, The Larner College of Medicine, the Sequential Artists Workshop, and the Center for Cartoon Studies where she graduated in 2020. Dear Mini (2023) is her first book. She currently resides in Vermont with her chihuahua-poodle rescue, Gwen.
Praise For…
---
This graphic novel tells a gripping story from the inside perspective of a teenage girl who has both the good and bad luck of resembling an erotic male fantasy. Great read.
— Ulli Lust (Today is the Last Day of the Rest of Your Life)

Dear Mini marks the arrival of a major new talent. Through some type of miraculous cartooning alchemy, Natalie Norris has transformed a brutal adolescent trauma into an effervescent and irresistible graphic memoir. I can't recommend this book enough.

— James Sturm (Off Season)

This energetic graphic memoir debut ... reveals the vulnerability of [two] young women charging through a sometimes violent world of men, and recalls the work of Ulli Lust and Phoebe Gloeckner. It's an eye-opening and candid exposé.
— Publishers Weekly

Norris adeptly crafts a bittersweet coming-of-age tale that transcends mere cautionary tropes. It emerges as a vivid and multifaceted portrayal of adolescent agency in the face of traumatic circumstances, tracing the protagonist's transformative journey from an unruly and untamed youth to an individual who reclaims her voice after a protracted period of muted existence regarding the trauma of what happened.
— The Workprint