Spoke by Spoke: How a Broken Back and a Broken Back Led to a WholeHearted Life (Paperback)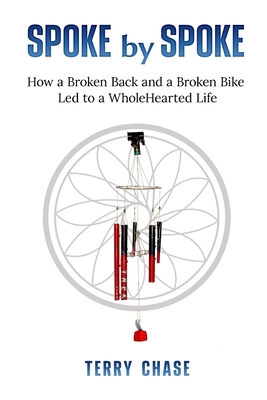 $12.95

At Distributor - We Can Usually Get It in 3-8 Days!
Description
---
Spoke by Spoke takes the reader on a journey with one woman who reinvents herself following a car-bike hit and run accident which left her back broken and her bike crumpled under the speeding motor vehicle. The stories Terry shares will take you to the depths of despair and edges of darkness, and then bring you up with her amazing spirit of perseverance and resilience. This book is not a how-to manual for facing the challenges of life, it is an inspiration and a guide for living a whole-hearted life no matter what is dealt.
"Dr. Terry Chase has offered an inspiring, heart-centered, and captivating memoir that is sure to leave readers in awe and motivated to take life by the horns and face it with courage and integrity. This is a book for all who seek inspiration to triumph over adversity."
Dr. Veronica Lac Executive Director The HERD Institute(R)
"Spoke by Spoke is a wonderful living exemplar of human spirit, suffering, joy, pain, diversity, strength, character, joy, determination and perseverance - knowing and following inner self and spirit, beyond outside appearances. This book holds a lesson in humanity and human caring, for anyone, especially health care practitioners at any level."
Jean Watson, PhD, RN, AHN-BC, FAAN, LL (AAN)Founder/Director Watson Caring Science Institute