The Death of WCW: 10th Anniversary Edition of the Bestselling Classic -- Revised and Expanded (Paperback)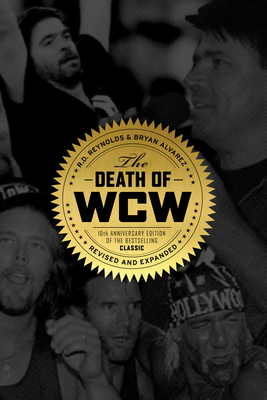 $21.95

At Distributor - We Can Usually Get It in 3-8 Days!
Description
---
In 1997, World Championship Wrestling was on top. It was the number-one pro wrestling company in the world, and the highest-rated show on cable television. Each week, fans tuned in to Monday Nitro, flocked to sold-out arenas, and carried home truckloads of WCW merchandise. It seemed the company could do no wrong.
But by 2001, however, everything had bottomed out. The company -- having lost a whopping 95% of its audience -- was sold for next to nothing to Vince McMahon and World Wrestling Entertainment. WCW was laid to rest.
What went wrong? This expanded and updated version of the bestselling Death of WCW takes readers through a detailed dissection of WCW's downfall, including even more commentary from the men who were there and serves as an object lesson -- and dire warning -- as WWE and TNA hurtle toward the 15th anniversary of WCW's demise.
About the Author
---
R.D. Reynolds is the co-author of Wrestlecrap and the co-creator of WrestleCrap.com, one of the wrestling community's favourite websites. He lives in Indianapolis, Indiana. Bryan Alvarez is the editor and publisher of Figure Four Weekly. He lives in Woodinville, WA.