House Plants (Botanical) (Hardcover)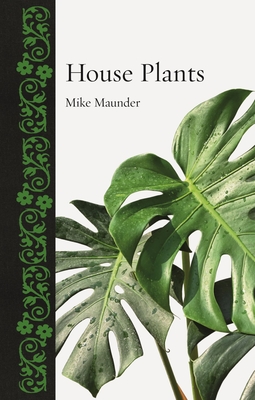 Description
---
Exploring the economics, science, and cultural significance of houseplants, a many-tendrilled history of our domestic, pot-bound companions.
 
Our penchant for keeping houseplants is an ancient practice dating back to the Pharaohs. House Plants explores the stories behind the plants we bring home and how they were transformed from wild plants into members of our households.
 
A billion-dollar global industry, house plants provide interaction with nature and contribute to our health, happiness, and well-being. They also support their own miniature ecosystems and are part of the home biome.
 
Featuring many superb illustrations, House Plants explores both their botanical history and cultural impact, from song (Gracie Fields's "Biggest Aspidistra in the World"), literature (Orwell's Keep the Aspidistra Flying), and cinema (Audrey II in Little Shop of Horrors) to fashion, technology, contemporary design, and painting.
About the Author
---
Mike Maunder is a gardener and conservationist, and executive director of the Cambridge Conservation Initiative, University of Cambridge.
Praise For…
---
"This is quite simply a masterpiece of a book and certainly the finest on house plants I have ever come across. Maunder uses the canvas of our obsession to have plants in the home to write a hugely thought-provoking essay on the science of an industry, the vagaries of fashion, [and] the impact on artistic movements from wallpaper to installations to the huge landscape designs of Roberto Burle Marx. . . . All this set against the febrile kleptocracy of plant hunting from around the world and the increasing evolution of house plants as an almost neurological quest to return to the wild. . . . You will return to it time and again."
— Sir Tim Smit KBE, cofounder of the Eden Project

"If you have a gentle affinity for houseplants now, you will love and be inspired by them after reading this book. Maunder brings our unassuming, green live-in companions to dazzling life. Who knew we were sharing our homes with characters that belong in a rip-roaring adventure novel? Plant blindness has been cured by this book!"
— Paul Smith, secretary general of Botanic Gardens Conservation International

"A wonderful treatise that weaves science, conservation, and history into a highly readable narrative, this book is a timely reminder of our long association with house plants and the numerous benefits they bring to our households."
— Tim Upson, director of horticulture, education, and communities, Royal Horticultural Society

"Presents a fascinating (horti)cultural history of indoor plant collecting. Maunder examines the house plant in a variety of contexts, including travel, science, art, technology, and climate change, and argues for a compromise between keeping plants in domestic spaces and preserving their species in the wild."
— Jane Desmarais, professor of English, Goldsmiths, University of London, author of "Monsters under Glass: A Cultural History of Hothouse Flowers from 1850 to the Present"