Kinship and Marriage in Early Arabia: A History of Arabian Tribes and Culture from the time of Mohammed (Paperback)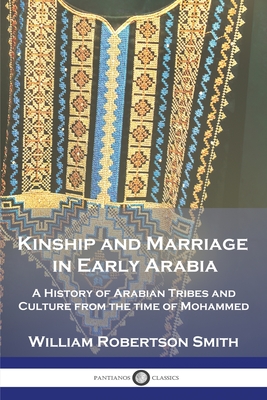 $14.38

At Distributor - We Can Usually Get It in 3-8 Days!
Description
---
William Robertson Smith reveals the ancient familial and marital customs of Arabia, detailing their significance in the social and hierarchical structure of the society.
First appearing in the 1880s, this enquiry did much to introduce and clarify Arabian customs of marriage and kinship to scholars working in the West. The place of the father and mother in the household, and the significance of children male and female, has a strong bearing on the community life of each tribe. Many tribes would use totemism to establish a person's lineage and relations, with totem symbols being commonplace in the Arabic tribes of yore. The bond of blood was considered enormously significant among nomadic groups; many felt a kinship even over vast geographic distances and despite meeting with one another only on rare occasions.
Smith is meticulous in his sources, referencing historical documents produced in Arabia, in the courts of various rulers, as well as holy texts and other pertinent records. The result is an authentic and impeccably written narrative which sheds light not simply on its subject of family bonds, but on wider Arabian culture and history. This reprint reproduces the instances of Arabic and Hebrew text, so that readers can fully comprehend the significance and depth of the research.