Stories and Lessons from the World's Leading Opera, Orchestra Librarians, and Music Archivists, Volume 2: Europe and Asia (Hardcover)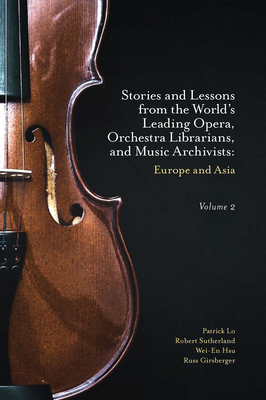 $126.00

At Distributor - We Can Usually Get It in 3-8 Days!
Description
---
Volume 2 of the two part collection Stories and Lessons from the World's Leading Opera, Orchestra Librarians, and Music Archivists, explores the current trends and practices in the field of music performance librarianship. Featuring interviews and conversations from over twenty orchestra, opera, and ballet librarians and archivists working for some of the world's leading performing arts and educational institutions from Europe and Asia, this book is a helpful resource to librarians, and archivists who need to manage artifacts in a variety of situations in the world of performing arts.
For music and library science professors, this serves as a useful teaching tool or reference material by allowing students to gain a glimpse into the profession of music performance librarianship. Finally, this book functions as a unique and important reference tool for all students who are considering a career in music performance librarianship or a profession in archives in the world of performing arts.