Construction Site Logbook: Perfect for Foremen, Construction Site Managers Construction Daily Tracker to Record Workforce, Tasks, Schedules and M (Paperback)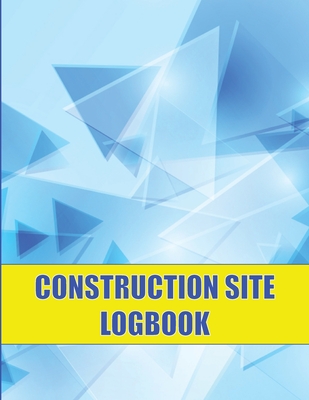 $15.99

At Distributor - We Can Usually Get It in 3-8 Days!
Description
---
Construction Site Logbook Help you To Record Construction Project Name, Visitors, Schedule, Problems, Safety Issues, Summary of Work, Employee and many many more ...
This book designed for Foremen, Construction Site Managers, or supervisors to provides a clear, consistent, complete format to make record-keeping easier.
Ideal to keep everything recorded in one place.
✔ Date, Day
✔ Foreman
✔ Contarct No
✔ Hours Lost Due to Bad Wheater
✔ Wheater conditions
✔ Visitors
✔ Problems, delays
✔ Schedule - completion date, days ahead of schedute, days behind schedute
✔ Safety issues
✔ Accidents
✔ Summary of Work Performed Today
✔ Equipment on Site
Features Construction Site Logbook:
✔ Good quality paper with glossy modern cover
✔ Double-sided pages, to improve thinness and handling
✔ Size 8.5 x 11 inches
✔ 110 Pages