How to Train Your Skateboard (Hardcover)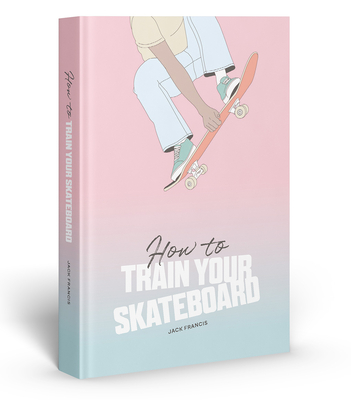 Description
---
How to Train Your Skateboard is the only book of its kind—an illustrated guide to skills and tricks that's practical, stylish, and effortlessly cool.

The Tokyo Olympics saw freestyle skateboarding arrive with a bang, as young competitors from all over the world astonished us with their skill, energy, and camaraderie. Their dramatic contests also showed everyone what skateboarders already knew: that even the most spectacular routines draw from a small repertoire of moves like the Ollie, the Shuv-it, and the Kick Flip.

This is the first book to break down 13 key tricks into clear step-by-step instructions, with Ewa Zak's specially commissioned, full-color illustrations making them easy to follow and a joy to look at. With Jack Francis's expert guidance, you'll soon be skateboarding like a boss.
About the Author
---
Jack Francis learned to skateboard soon after he learned to walk and has since ridden his deck in cities around the world. He now teaches skateboarding in Brighton, UK.

Ewa Zak is a Berlin-based illustrator and designer.