Young Women Against Apartheid: Gender, Youth and South Africa's Liberation Struggle (Paperback)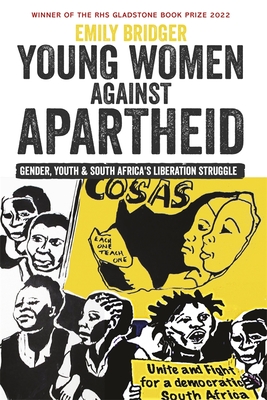 $29.95

At Distributor - We Can Usually Get It in 3-8 Days!
Description
---
Provides a new perspective on the struggle against apartheid, and contributes to key debates in South African history, gender inequality, sexual violence, and the legacies of the liberation struggle.
WINNER OF THE RHS GLADSTONE BOOK PRIZE 2022
WINNER OF THE SOCIETY FOR THE HISTORY OF CHILDREN AND YOUTH GRACE ABBOTT BOOK PRIZE 2021
SHORTLISTED FOR THE ASAUK FAGE & OLIVER PRIZE 2022 While there have been many books on South Africa's liberation struggle during the 1980s and early 1990s, the story of the involvement of African girls and young women has been all but missing. This book tells their story, analysing what life was like for African girls under apartheid, why some chose to join the struggle, and how they navigated the benefits and pitfalls of political activism. These were women who, as teenagers and secondary school students, made an unconventional choice to join student organizations, engage in public protest, and take up arms against the state. They did so against their parents' wishes and in contravention of societal norms that confined girls to the home and made township streets dangerous places for female students. They participated in both non-violent and violent forms of political action, including attending marches and rallies, throwing stones or petrol bombs at police, and punishing suspected informers and other offenders, and even joining underground guerrilla armies. Thousands of these young women were eventually detained, interrogated, and tortured by the apartheid state. At the heart of this book lie the life histories of the female comrades themselves, who in interviews construct themselves as decisive actors in South Africa's liberation struggle.
Primarily a work of oral history, this book is not only concerned with what female comrades did, but equally with how these women remember and narrate their time as activists: how they reconstruct their pasts; relate their personal experiences to collective histories of the struggle; and insert themselves into a historical narrative from which they have been excluded. Through exploring these women's memories, this book serves as an important corrective to South Africa's male-centric literature on violence, and provides a new gendered perspective on the wider histories of township politics, activism, and conflict.