Haunted (Hardcover)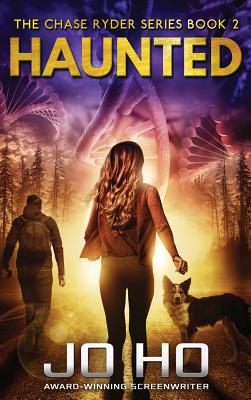 $33.59

At Distributor - We Can Usually Get It in 3-8 Days!
Description
---
What do you do when the past refuses to stay dead and buried?
Six months have passed since the explosion at Platinum Industries.
For the first time in our lives, Bandit and I knew what it felt like to be with a loving family, and it was a lot like getting to eat a main and dessert every day, for every meal (and having starved on the streets for so long, everyone knows how much I like my food).

Things were going great and we were about to celebrate some joyful news when the inexplicable happened: Sully received an impossible message from his past, then my own demons caught up to me. Even Bandit wasn't happy, unable to get the stray we recently rescued to like him. For whatever reason, the two dogs could not get along.

In no time, our close unit fragmented as we were each faced with our very worst nightmares until I finally found myself alone and stranded, with Sully nowhere in sight. And Bandit? He'd been dognapped. Taken by someone with evil intentions.

The thought that Bandit could be stuck in a cage again filled my heart with fury, but with my family on the brink of implosion and our enemy seemingly invisible and one step ahead of us at all times, just how was I going to save him?

The award-winning creator & screenwriter of ground-breaking BBC television show, Spirit Warriors starring Jessica Henwick (Star Wars: The Force Awakens, Game of Thrones, The Defenders) brings you an action-packed thrill-ride in the sequel to her award-winning debut novel, WANTED - winner of the YA Sci-Fi category for the Readers' Favorite Book Awards 2018 - that readers unanimously raved about, describing it as a "Must-Read" and "Unputdownable". If you loved Dean Koontz's Watchers, Marvel movie Logan, Maximum Ride, and stories about dogs, you will love The Chase Ryder Series.