Sebeos' History: Volume 2 (Paperback)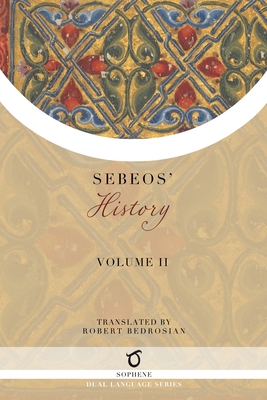 $28.80

At Distributor - We Can Usually Get It in 3-8 Days!
Description
---
Sebeos' History is a seventh century document of special importance for the study of Armenia and the Middle East in the sixth-seventh centuries. It was during this period, when Iran and Byzantium were wrestling for control of the Armenian highlands, that Armenian culture became more individual, independent, and distinctively national. While Sebeos focuses his attention primarily on Armenia's lay and clerical naxarars (lords), he also provides extensive and valuable information on events taking place in the neighboring societies of Byzantium, Iran, and among the Arabs. Volume II includes chapters 26 to 38.
The Sophene Dual Language series places the original Armenian text side-by-side with its English translation, making for the most accessible editions of the finest works of Armenian literature.
Translated into English by Robert Bedrosian.