Whose Body? (Paperback)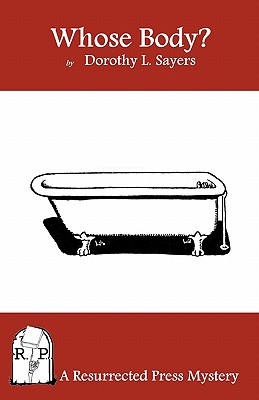 $12.99

At Distributor - We Can Usually Get It in 3-8 Days!
Description
---
When a body dressed only in a pair of pince-nez glasses is found in the bathtub at 59 Queen Caroline Mansions in Battersea, the only thing that becomes obvious is that it is not the body of the financier, Sir Reuben Levy. But whose body is it, and how did it get into the apartment of middle-aged architect Alfred Thripps? And by the way, what has become of Sir Reuben? These are the questions Lord Peter Wimsey must resolve in order to solve the mystery of... Whose Body? This classic book was handcrafted by Resurrected Press. Resurrected Press is dedicated to bringing high quality classic books back to the readers who enjoy them. These are not scanned versions of the originals, but, rather, quality checked and edited books meant to be enjoyed.
About the Author
---
Dorothy L. Sayers (June 13, 1893-December 17, 1957) was a British writer, playwright, essayist and translator. She was one of the "big four" mystery writers during the "Golden Age" of British detective fiction, the period between the two world wars. Oxford educated, Sayers later worked in advertising working as the copywriter for campaigns for Coleman's mustard and Guiness, before turning to detective fiction full time. Later in life she did a translation of Dante's Divine Comedy.