Orientalismo / Orientalism (Paperback)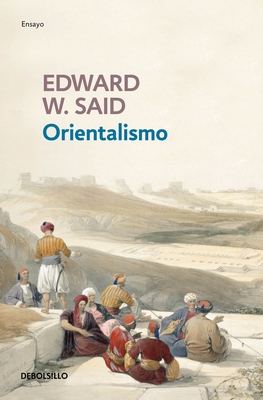 $12.95

Special Order - Arrival Times Vary
Description
---
En estos tiempos en que los medios de comunicación nos inundan y se ven inundados por imágenes y estereotipos que se refieren al Islam y a los musulmanes, Edward W. Said nos ofrece una descripción rigurosa y esclarecedora de la formación y desarrollo de estas «ideas recibidas» o tópicos que muchas veces impiden o sesgan nuestra visión.

En Orientalismo, Edward W. Said nos ofrece una descripción esclarecedora de la formación y desarrollo de los tópicos sobre el islam y los musulmanes, que muchas veces impiden o sesgan nuestra visión. Se nos muestra cómo estos «clichés ideológicos» obedecen a los intereses y estrategias del poder dominante y señala la dificultad para el mundo occidental de pensar sobre Oriente si antes no se logra romper esos prejuicios que distorsionan nuestra lectura. Asimismo nos muestra cómo la relación entre Oriente y Occidente es una relación de poder, construida sobre la subordinación de la idea de Oriente al fuerte imaginario occidental asentado en la superioridad centralista de un «nosotros» enfrentado a un «ellos», lo no europeo, vivido como «lo extraño».

ENGLISH DESCRIPTION

This book, first published in 1978, remains one of the most influential books in the Social Sciences, particularly Ethnic Studies and Postcolonialism. Said is best known for describing and critiquing "Orientalism", which he perceived as a constellation of false assumptions underlying Western attitudes toward the East.

In Orientalism Said claimed a "subtle and persistent Eurocentric prejudice against Arabo-Islamic peoples and their culture." He argued that a long tradition of false and romanticized images of Asia and the Middle East in Western culture had served as an implicit justification for Europe and the US' colonial and imperial ambitions. Just as fiercely, he denounced the practice of Arab elites who internalized the US and British orientalists' ideas of Arabic culture. Peter Ganim's narration gives the work an elegant and knowledgable voice.
About the Author
---
Edward W. Said (1935 - 2003) fue uno de los intelectuales árabes más importantes del siglo XX. Nacido en Jerusalén en una familia palestina, se educó en el Victoria College de El Cairo, en el Mount Hermon School de Massachusetts y en las Universidades de Princeton y Harvard. Fue profesor de literatura inglesa de la Universidad de Columbia desde 1963 hasta su muerte. Además, en 1974 fue profesor visitante de literatura comparada en Harvard; en 1975-76, miembro del Center for Advanced Study in Behavioral Science de Stanford, y en 1979, profesor visitante de humanidades en la Universidad de John Hopkins. Fue director del Arab Studies Quarterly y miembro del Council on Foreign Relations de Nueva York, de la Academy of Literary Studies y del PEN. Entre múltiples premios recibió el Premio Bowdoin de la Universidad de Harvard y el Lionel Trilling Award en 1976, así como el Príncipe de Asturias en el año 2002.