Graceful as a Flower: 2635 Gymnastics Legends Who Captivated Us All (Paperback)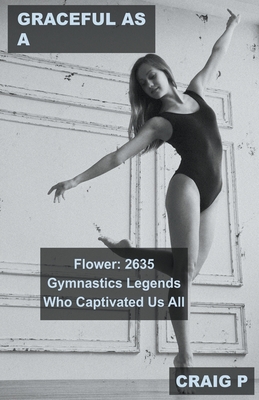 $19.19

Special Order - Arrival Times Vary
Description
---
To get good as a gymnast, you need to put in tens of thousands of hours, deal with hundreds of injuries, quiet thousands of murmurs of self-doubt, have a healthy dose of luck go your way, and invest huge amounts of money to get the coaching that you need to get to any level of skill at all.
To get really good, or to get excellent, or to become world-class at gymnastics - well, that's a whole different story. It could take you a lifetime to get to the top ten in your city, and that's if you have a lot of natural talent over and above all these things working in your favor.
Gymnastics isn't easy. But when we see Olympic gymnasts doing their thing, we are reminded what bodies at the peak level of athleticism look like, and we can just watch and wonder in amazement.
From what I've just said, it is clear that gymnasts are a very special breed, and that they are very rare indeed. This book is a tribute to every world class gymnastics legend who ever made it to the World or Olympic Stage.
The sports trivia contest starts now. How many quiz questions can you solve correctly?